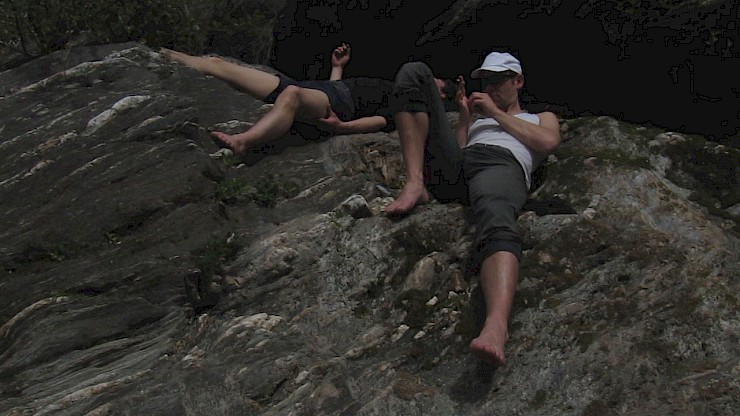 MALHAUSSETTE - WHAT TO SAY!
Language:
English, German, French
Subtitles:
english subtitles
Synopsis:
The last evening of three friends together on a trip visiting other friends in the south of France, who there live in a nature reserve despite their cosmopolite minds. Leading the goats to the milking parlor, reflections on the landscape's impact, consulting reading material, goat search, a monologue, then an excess, eventually a huga larva appearing, and off the goats!
Preview