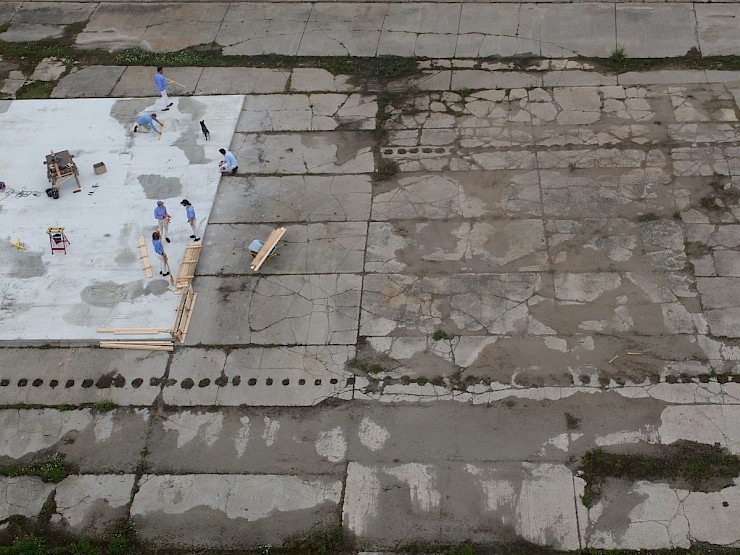 CONCRETE MATTERS
Katja Lell, Babak Behrouz, Eva Könnemann, Nick Koppenhagen, Marco Kunz, Laura Nitsch,
Subtitles:
english subtitles
Synopsis:
"Making a film as a group not only fails if there is no film: it also fails if the other necessary condition isn't met: namely, that it be made as a group."
Six artists work as a collective on a sculpture made of concrete. They call themselves the "concrete group". Six filmmakers collaborate on a film about the process of creating this sculpture. They call themselves "the authors collective". The two groups consist of the same people. Both groups are confronted with the question how different positions can share one art work.
Preview